For some reason, the fall season always makes me want to shop! I love fall clothes, shoes, colors, and more. This fall, we're in savings mode. Adam and I are gearing up for our next trip (hint: we're going to be enjoying a lot of wine and cheese...) and so instead of shopping, we're tucking money away for our vacation.
That said, I still like to "window shop". Here are a few items on my lust list:
Bracelets
I've been on a bracelet kick for months now. I just feel like adding a bracelet next to my watch dresses everything up a little bit! Here are two of my favorites:
From: Bananarepublic.com
From: Bananareublic.com

Chunky Knit Sweaters
Loving this new trend of chunky knit sweaters! And I'm dying to add a few to my collection. Here are some of my favorites!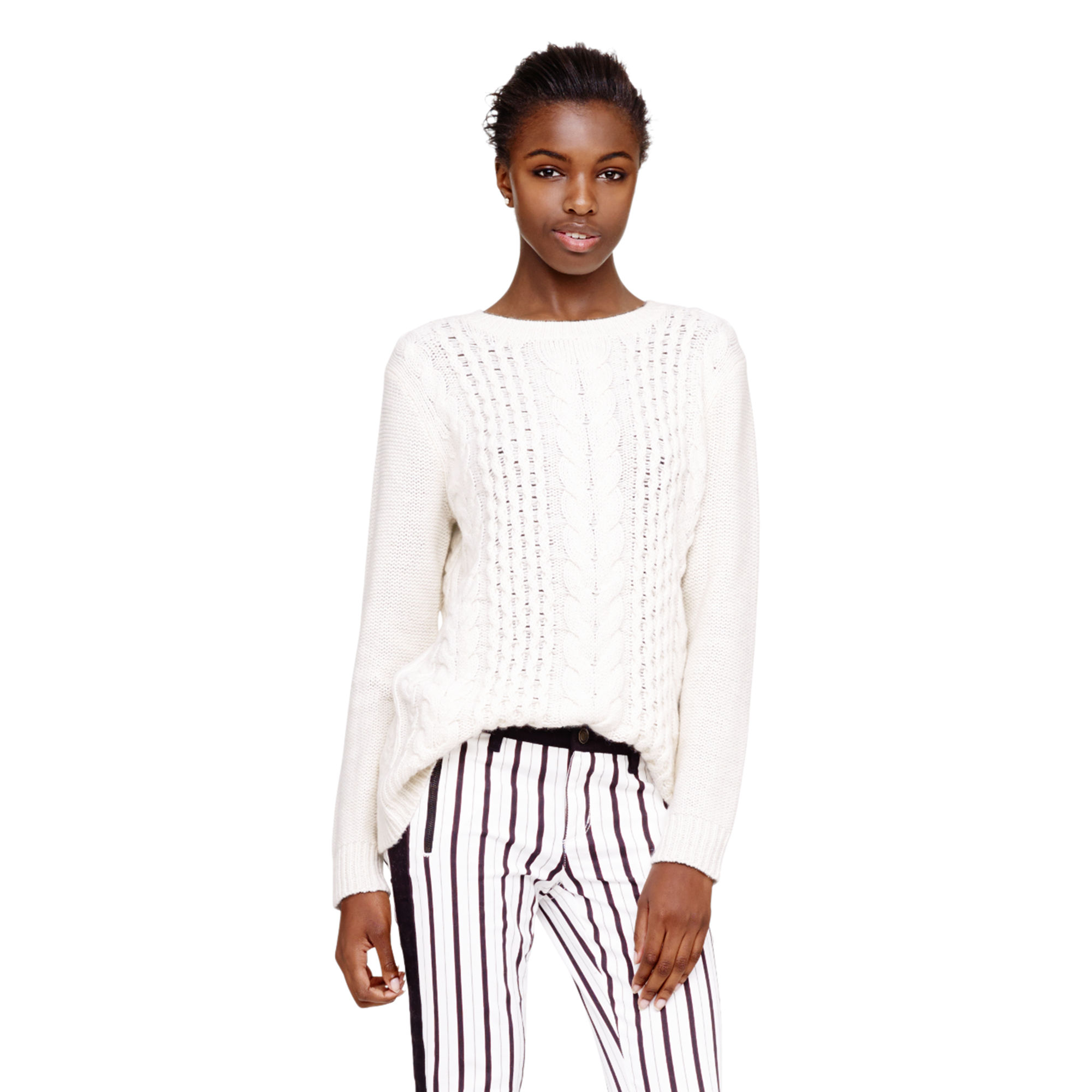 From:Clubmonaco.com


From: saksfifthavenue.com (Vince)
Jackets
Finally, I am a jacket fanatic. I have a closet full of great winter coats, but I'm always looking to expand my collections. Here the one I'm lusting after now!
From bananrepublic.com
I'll be honest, I could go on FOREVER with my lust list...but we'll stick with this for now! Happy Shopping to all of you who will be partaking in the Black Friday festivities. I'll be enjoying time with family!